This post is hardly a post, but I just wanted to briefly take a moment to reflect on the first seven months of beer and the year to come. This will be like those annual family updates people send with their Christmas cards under the false delusion that people actually care what your children have been doing for the last twelve months and haven't seen their train wrecked lives on social media all year. Like, you can write all day about how great Rebecca is doing in her first year of college and how stellar her grades are and how involved in the campus community she is, but that doesn't magically erase the pictures of her doing a keg stand I saw on Facebook last weekend. And sure, your son Jimmy might be a "budding artist" and how exciting it is for you as a parent to watch his creative interests "flourish" but the only "budding art" I've seen come out of your son in the last few years is in the form of actual bud. Weed. Marijuana. Devil's lettuce. Carol, your son is a  drug dealer. Everyone knows it. Stop trying to convince us otherwise in your annual family newsletter. How else did he afford that Gucci watch? Stop pretending.
But I digress. This isn't about your shitty cousins and your aunts that are in denial about it. This is about us. About beer. About family.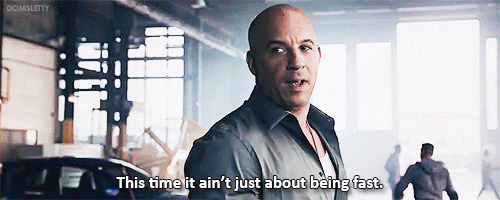 While the Beer train hasn't always been the most concise, timely, or appropriate blog on the internet, the experiences that have been had in the name of creating content have been precious (or something). In the last seven months since this endeavor has begun, I have watched as my friends (you people) have flourished into beer snobs. I recently had a very disgusting conversation about Terrapin Beer Co.'s Hopsecutioner IPA, which, as we discussed, was boring and very much just an IPA with nothing unique or special or distinguishing about it. Then we devolved into just referring to it as a LiePA. That's actually super cool, considering that fact that a year ago most of us wouldn't even drink an IPA and now we not only enjoy IPAs but know the difference between good and bad and fine ones. That's incredible! We are beer snobs!
And the message has spread. People have visited breweries in the name of "Daze of Beer" in over six states. Not every one of those visits got write-ups on the blog, but every single one had the Daze of Beer spirit in their heart while this bizarrely unique and geographically (but not ethnically) diverse family sipped local brews. Drinking local isn't just an idea, it's a lifestyle, and one that I am proud to watch my conspirators and collaborators take part in. Starting shortly, probably just after the new year, you'll probably to start seeing other names on the "author" tags. I won't be the only one spewing my gospel on this blog. And I think that will only help to grow this audience, because nihilism isn't cute anymore but I just can't seem to reign it in.
Speaking of the impending doom of 2018, this is may be something to look forward to. The continuation of this journey. When this idea was conceived in April and the journey was started in May, it looked nothing like what it has evolved into. I thought we were going to hastily whip through all that Milwaukee has to offer and then I would have just spent 40 dollars on two different domain names for nothing. But what it has become is a pleasure. A nice way to interact with my friends outside our comfort zone in settings that have now transformed into our comfort zones. We didn't just look at breweries as checklist items that need to be scratched off, but have come to love and protect them with full hearts. And 2018 is going to be a time for us to further grow and develop this weirdly sincere passion I now have that six months ago I referred solely to as a "joke." Tim's homebrewing now. I'm becoming more disciplined (though not any more timely or eloquent) as a writer/blogger. Jake has been pitching some incredibly convincing podcast concepts and ideas in correlation to this blog. Ashley has been taking an active and concerted interest in the "What's next?" department.
Maybe in 2018, we take it on the road. Weekends at other breweries out of state. Maybe we do finally start that podcast. Maybe more than just four people actually sift through the bullshit and find something redeeming in the words I lay to screen. Who knows? Maybe this will all come crashing down around us. But there is a future here, I feel, and while that seems sappy and out of character for me to see a future in anything, this is the place that I feel it. In this blog.
Nobody needs any reminder that 2017 was not the best year on record for any of us. Personally and locally and globally, it's been a wild ride with ever plummeting downs and fewer and fewer ups. But throughout that, there's still been beer and Beer. Beer has lasted the test of time. And maybe it was the Beer that got us through 2017 and maybe it will be the beer and Beer that will get us through 2018. Whatever may happen, it's been a hell of a ride so far and I think this is the one thing in this world that will certainly only get better in 2018.
Cheers.